PSYCHONEUROIMMUNOLOGY - the introduction. How your mind affects your health

Psychoneuroimmunology is a part of classic medicine, which is interested in connections between mind and body.

It checks influences between your mood, emotions, stress, imaginations, expectations, and your nervous, immune, hormonal and other systems.
The course is based on a part of my diploma work "Psychoneuroimmunology as a medicine of the 21st century", which was done under the eye of doctor in medical science, Mr L. Tucholski.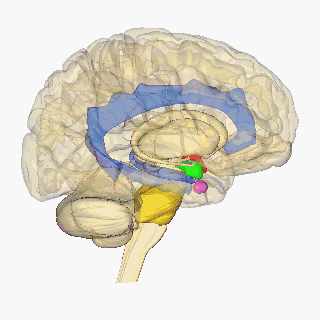 WHAT YOU WILL GET TO KNOW THANKS TO THE COURSE
Thanks to the course, you will understand, how your mind affects your health.

This knowledge will help you to be more aware of the influences.

Thanks to this, you will be able to choose healthier ways of life, what will give you better health, and will prevent many diseases.

MODULES OF THE COURSE
Psychoneuroimmunology and psychosomatics - and introduction

Psychoneuroimmunology. Experiments, phenomena, research

The nervous system and its interactions with other systems and your mind

Immune system and its interactions with other systems and your mind
The influence of emotions on your health
Classification of psychosomatic diseases. Links between emotions and diseases
How stress affects your health
WHAT YOU WILL FIND IN THE COURSE
In this course, you will find internal and external activities.

These are:
Lessons
Tasks - tests of multiply and one choice, matching answers, true-false tasks
PDF files to download
Audio (they are in lessons, and not only)
Pages

Folders with useful pictures and diagrams
Links

Videos
Presentations

HOW TO PASS THE COURSE
To pass the course, you need to:
Pass all lessons,

Achieve a score of at least 70% from lessons' tasks and external tasks (if they are in the course)

HOW TO GET CERTIFICATE
To get a certificate, you need to:
Pass the course
Inform me about passing the course and need of certificate. You can write on kursy@astrosalus.pl or +44 784 9955 298 (whatsup)
Certificate in PDF is free. Sending the printed one is for 3 pounds in the UK, 6 pounds in EU.

Soon I will customize an automatic certificate, so you do not have to wait for the PDF version.
THE PRICE OF THE COURSE
70 pounds (promotion).



HOW TO ENROL TO THE COURSE
To enrol to the course, you need to:
Register on the website
Pay for the course
Send me a proof of payment on kursy@astrosalus.pl or whatsup +44 784 9955 298

Soon I will make here PayPal automatic payments, then you don't have to do this all things.
CONTACT

You can write on kursy@astrosalus.pl or +44 784 9955 298 (whatsup)